Professional Tiler Manchester
Scroll down page to see more reviews
Andy Carroll & Son Tiling Limited.
We are a fully qualified, fully insured, professional tiler Manchester company providing our quality service to domestic and commercial clients in Greater Manchester and throughout the North West. Our main client base is in the Manchester area but we have also worked across the UK and even in Europe.  We provide a full range of Manchester tiling services including:
Bathroom tiling, Kitchen tiling, Hallway tiling, Wet rooms, Grout restoration, Tile Cleaning/Polishing
And as our Manchester tiling testimonials and portfolio show, we pride ourselves on the quality of our workmanship.
Why not give us a call? We would be delighted to provide our affordable, high quality service to you too.
Andy Carroll Tiler Manchester
Our satisfaction comes with providing you with a professional, high quality, friendly and reliable service. If you choose Andy Carroll tiler Manchester you can rest assured you are getting a tiling company that places your satisfaction as a top priority. You will only be dealing with one person from the beginning of the project to the end as we do not sub-contract any of our work out.
We not only strive to provide the highest quality workmanship, outstanding customer service and reliability which sets us apart from the competition. What's more, all aspects of our work are guaranteed.
We at Andy Carroll & Son Tiler Manchester Limited will also respect and protect your home during the project in hand. The only thing left for you to do is to admire the finished job!
Our company always use the highest quality materials and has expert knowledge in the tiling industry and we keep-up-to-date with the ever changing technology and techniques.
Andy Carroll & Son – Tiler Manchester
We specialise in all aspects of wall and floor tiling, wet rooms, underfloor heating, bathroom tiling, kitchen tiling, ceramic tiling, porcelain tiles, geometric tile fixing, glass tiling, grout repair, limestone fixing, marble fixing, mosaic fixing, natural stone fixing, preparation work, refurbishment of tiling, restoration of natural stone flooring, screeding, slate fixing, staircases, Victorian style floor tiles fixing, grout restoration and both domestic and commercial tiling. You name it we can do it.
All our work is carried out to British Standards. We are fully qualified to NVQ Level 2 and we are also a member of the Tile Association and are CSCS registered. We are also listed by Tameside Trading Standards as a trusted trader.
Please do not hesitate to contact us for a free quotation.
Areas Covered
Looking for a professional Tiler Manchester?
Andy Carroll & Son Tiling Limited cover areas all across the North West and country wide and have even completed tiling projects in France and Spain. These are just a few of the areas we cover in Greater Manchester and Cheshire: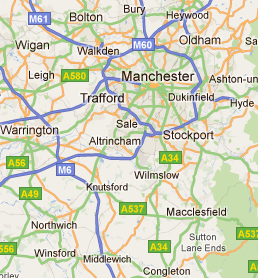 Manchester, Stockport,  Chorlton, Stalybridge, Denton, Hyde, Glossop, Tameside, Bury, Bolton, Oldham, Rochdale, Salford, Eccles, Droylsden, Sale, Ashton-U-Lyne, Mossley, Macclesfield, Hale, Wilmslow…
and many more areas across Manchester, Greater Manchester and Cheshire besides.
Affiliations
Check out our listing at the Tameside Trading Standards Trust A Trader directory.

We are also members of The Tile Association.  All members of The Tile Association have met stringent financial and technical requirements before being accepted for membership.
Reviews
Check out our business customer reviews on
If you are seeking expert, affordable tiling services for your commercial or domestic property, then contact Andy Carroll Tiling, professional Manchester tiler, today:
0161-370 0975 / 07932 706191 / andycarrolltiling@yahoo.co.uk
Average rating:
13 reviews
May 21, 2017
Wonderful workmanship, extremely nice people.
May 21, 2017
The excellent reviews of Andy and Andrew's work on multiple different websites speak for themselves. We have had 3 separate jobs done by them and cannot fault any aspect of their work. They are professional, knowledgeable, friendly and have gone above and beyond the call of duty for us on several occasions. What shines through most of all is their attention to detail (even in areas not directly visible) – they clearly take pride in their work and that's exactly what I want from anyone doing work on my home. Thanks for all your work A+A!
Oct 17, 2016
Andy & Andrew have prepared our wet rooms, tiled our first bathroom which is stunning and tiled our ground floor with large format porcelain tiles. Their workmanship is second to none. Also and of major importance to us is their communication customer care and great humour which is fantastic. These guys are like part of the family cannot wait for these guys to complete the ground floor, first floor and three ensuites. Cheers Neil & Georgia
May 22, 2016
I've used Andy Carroll and Son Tiling Ltd on several occasions and I have no hesitation at all in recommending their services.They have 'put right' tiling work carried out by other tradesman and also done an outstanding job on transforming our bathroom.Clean, tidy, professional and very friendly – you will not be disappointed.
May 22, 2016
If you want a job doing properly you ask an expert & that is Andy & his son. They have re-laid my kitchen floor to a superb standard & quality that should last for decades. They both also have very good customer communication skills & so are very easy to work with. This is definitely a "cowboy free zone"
Apr 8, 2016
We are self building a large 5000 sq foot house and Andy & Andrew have done all the tiling in the kitchen and 4 bathrooms to an exceptional standard using the high quality natural limestone tiles we sourced. Their attention to detail is fantastic.
Apr 6, 2016
Whilst project managing a small prestigious development we engaged Andy Carroll and Son Tiling Ltd to carry out the complete tiling services including the installation of wet rooms, laying of large format floor tiles and natural stone rectified tiles to bathroom areas. Their work was meticulous and carried out with complete professionalism we would have no hesitation in recommending Andy Carroll and Son Tiling Ltd and engaging them on future projects.
Feb 19, 2016
After reviewing professional tiling companies, we decided to wait until Andy Carroll & Son Tiling Ltd., could tile our bathroom. This work has now been completed to a very high standard. Andy clearly takes pride in his work, which is reflected in the quality achieved. We have no hesitation in recommending Andy Carroll & Son Tiling Ltd.
Nov 30, 2015
Brought in Andy Carroll and Son as we'd been having trouble finding tradesmen who would comfortably work with glass tiles. He and his son came in to size up the job, gave us an accurate quote and made some suggestions to improve the job. They make a professional, courteous and highly skilled team. The job was completed in good time to an excellent standard and with the place left spotless. I have no hesitation to recommend them 100%
Oct 27, 2015
Called Andy in to try and fix long standing problem after reading so many good reviews on the internet. He came to look at the shower room and identified problem right away. Explained the work needed and the likely cost and was spot on with both. Extremely clean, careful and professional, both Andy and his son were great and I wouldn't hesitate in recommending them or using them again.